Help Create the New Rosicrucian Alchemy Museum
---
The Vision of the New Rosicrucian Alchemy Museum
The new Alchemy Museum at Rosicrucian Park will be the definitive international venue for guests to study and experience the wisdom and history of Alchemy.
The museum will be a beacon for students of Alchemy to visit and will host events for the Rosicrucian Order. In addition, it will also serve the general public and accommodate school fieldtrips to advance public understanding of Alchemy.
The museum's interpretive tone will be approachable and engaging for guests without a previous background in the topic but will not minimize the complexity and transformative journey required to master the art of Alchemy.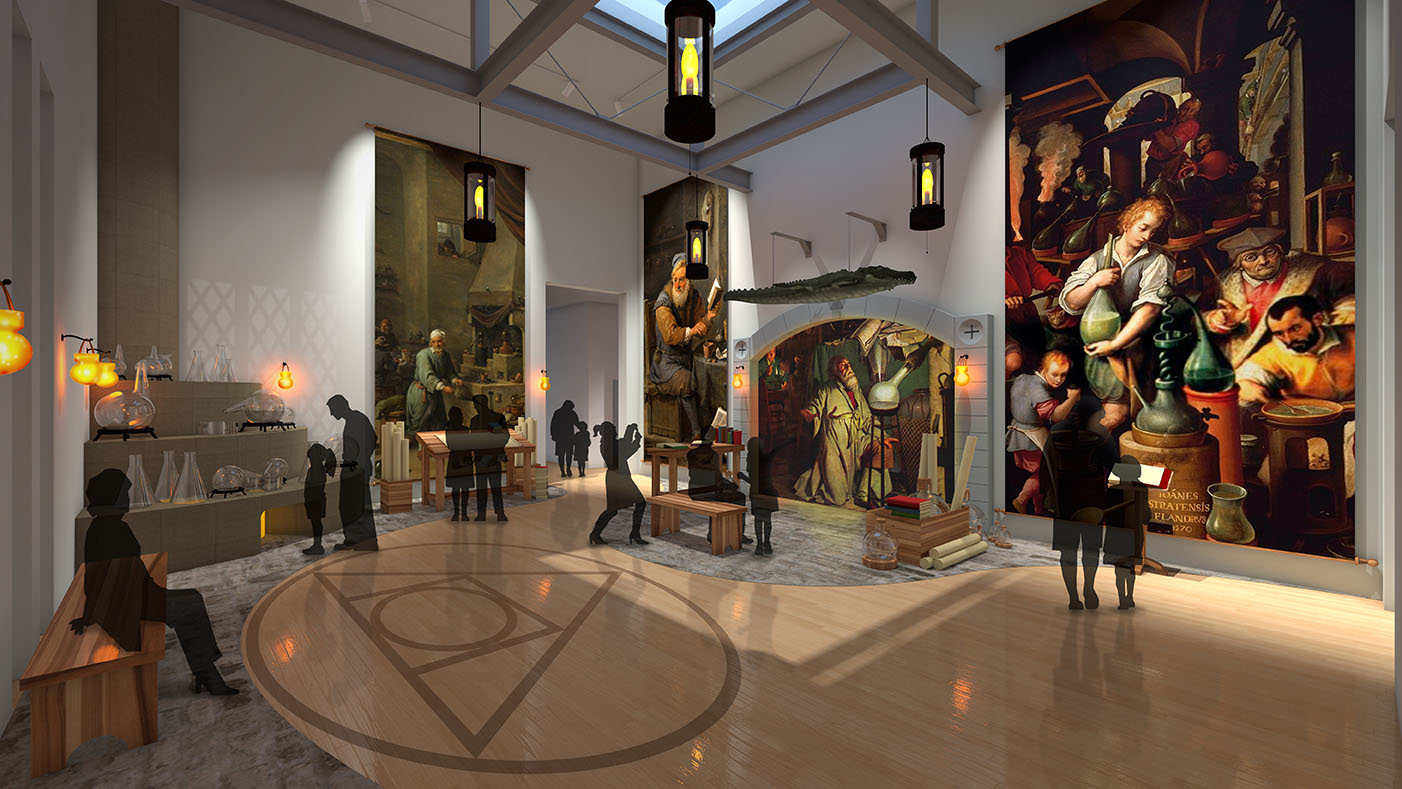 Refinement of Alchemy
AV experiences and immersive environments will inspire guests to meaningfully engage with the history and practices of Alchemy. Other areas will take a more contemplative tone, providing space for meditation and for guests to reflect on the connections between Alchemy and their personal and spiritual beliefs and practices.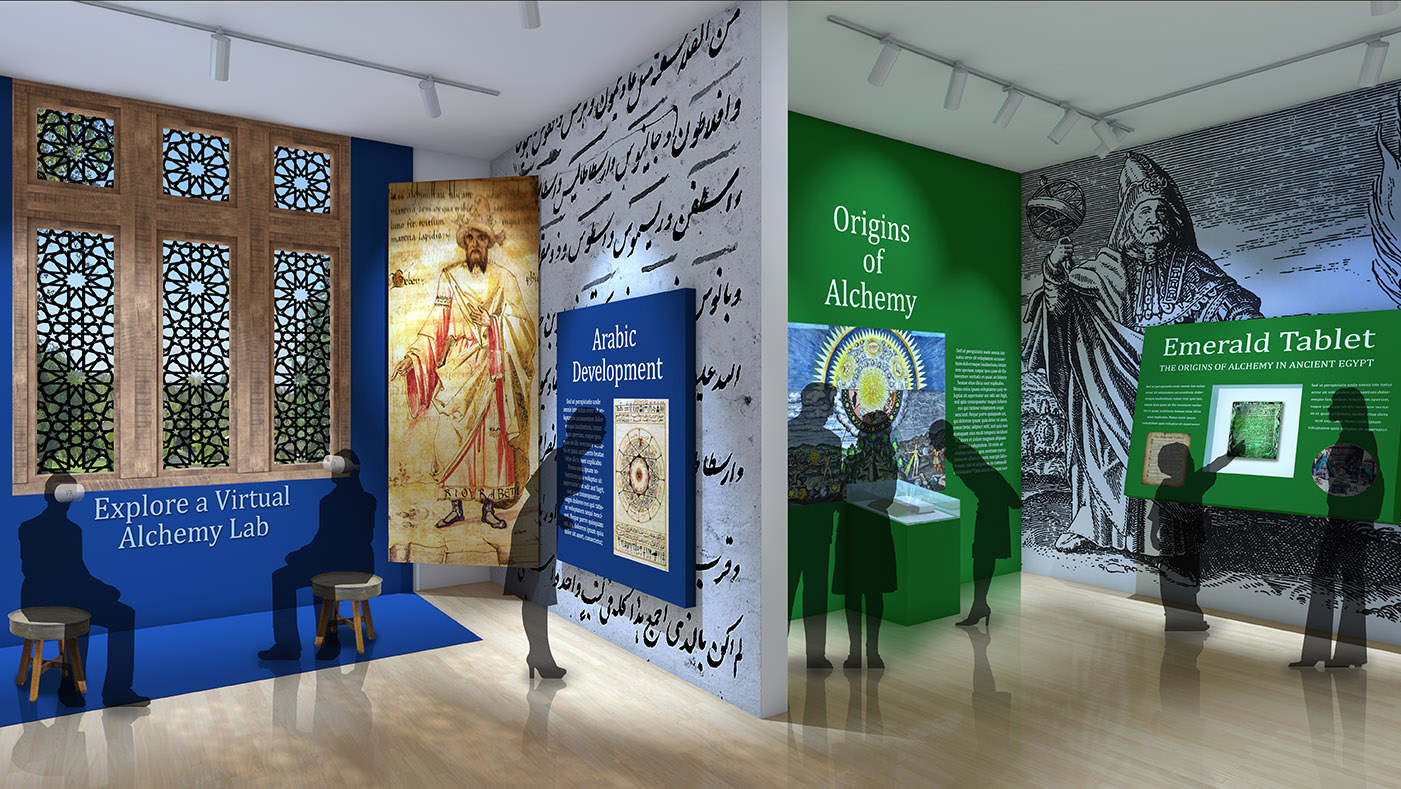 Origins of Alchemy
Most importantly, the museum will serve to widen public awareness and interest in the topic of Alchemy and to provide a venue for guests to learn the fascinating history and practice of this "art of transformation."
Features and Experiences of the New Museum:
Introductory Theater
Expanded Scenic Alchemist's Workshop
Historic Exhibits Exploring the History of Alchemy During Various Phases of Development
Working Alchemy Lab for Workshops and Demonstrations
Enhanced Exhibits on the Seven Alchemical Processes
Interpretation to Contextualize the Teachings of Alchemy within the Rosicrucian Order
Meditation and Classroom Space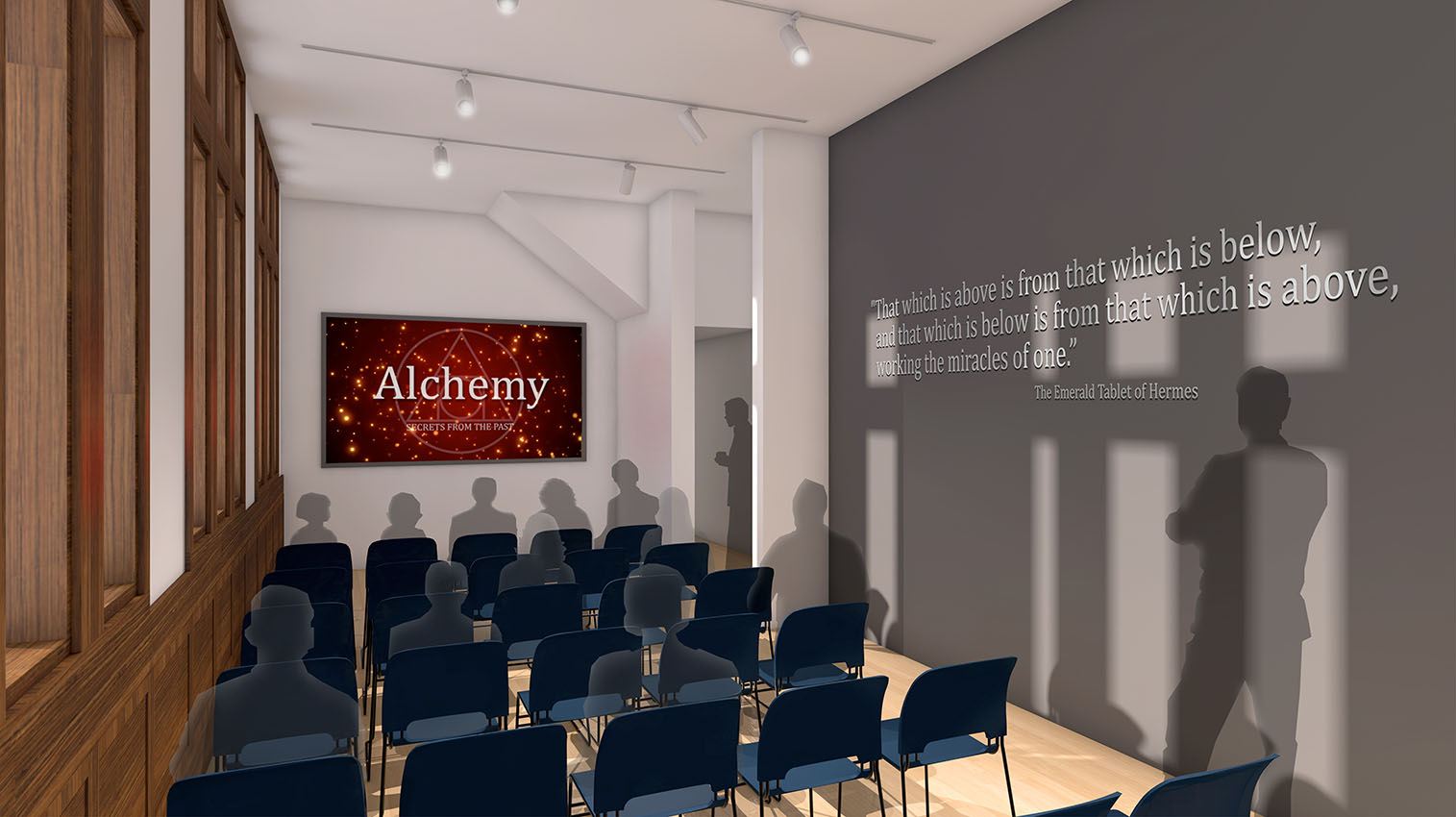 Intro to Alchemy Theater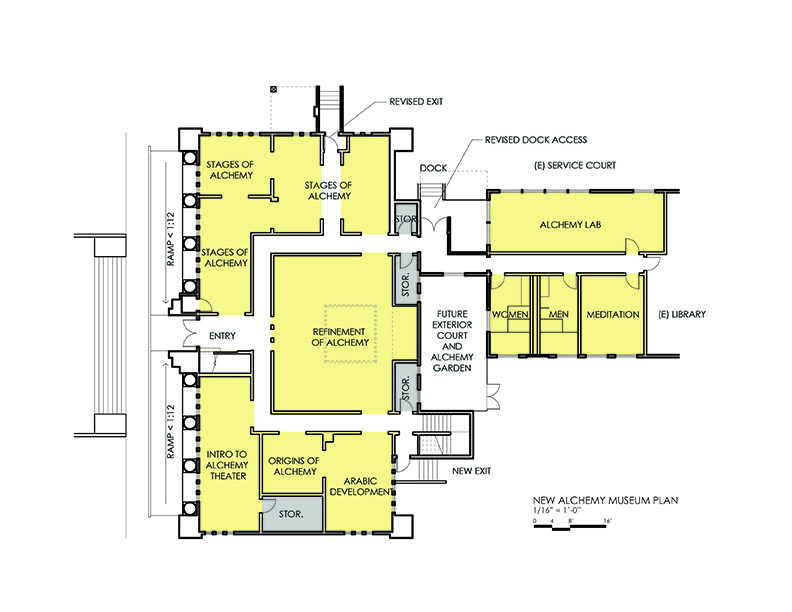 Floor Plan

Alchemical Manuscripts
The Alchemical Manuscript Series is a collection of rare, centuries-old alchemical material made available to English readers. It includes translations of important works by the eminent Alchemists Basil Valentine, Anton Kirchweger, Isaac Hollandus, George Ripley, S. Bacstrom, M.D., Alexander Van Suchten, Baron Urbigerus, Johann Becker, and Artephius.