Help Create The Rosicrucian Alchemy Museum
---
The Vision of The Rosicrucian Alchemy Museum
We would like to update you on our plans for the opening of The Rosicrucian Alchemy Museum at Rosicrucian Park, which will be the largest alchemy museum in the world and the first in the United States.
For the past three years, our magnificent Alchemy Exhibit has been a popular display at the Rosicrucian Egyptian Museum. We are now ready to begin the construction of its permanent home.
The Rosicrucian Alchemy Museum will offer an interactive introduction to the fascinating history of Alchemy (with its origins in Egypt), as well as hands-on demonstrations involving the seven steps of the alchemical process, lab workstations for up to twelve students, and a meditation chamber.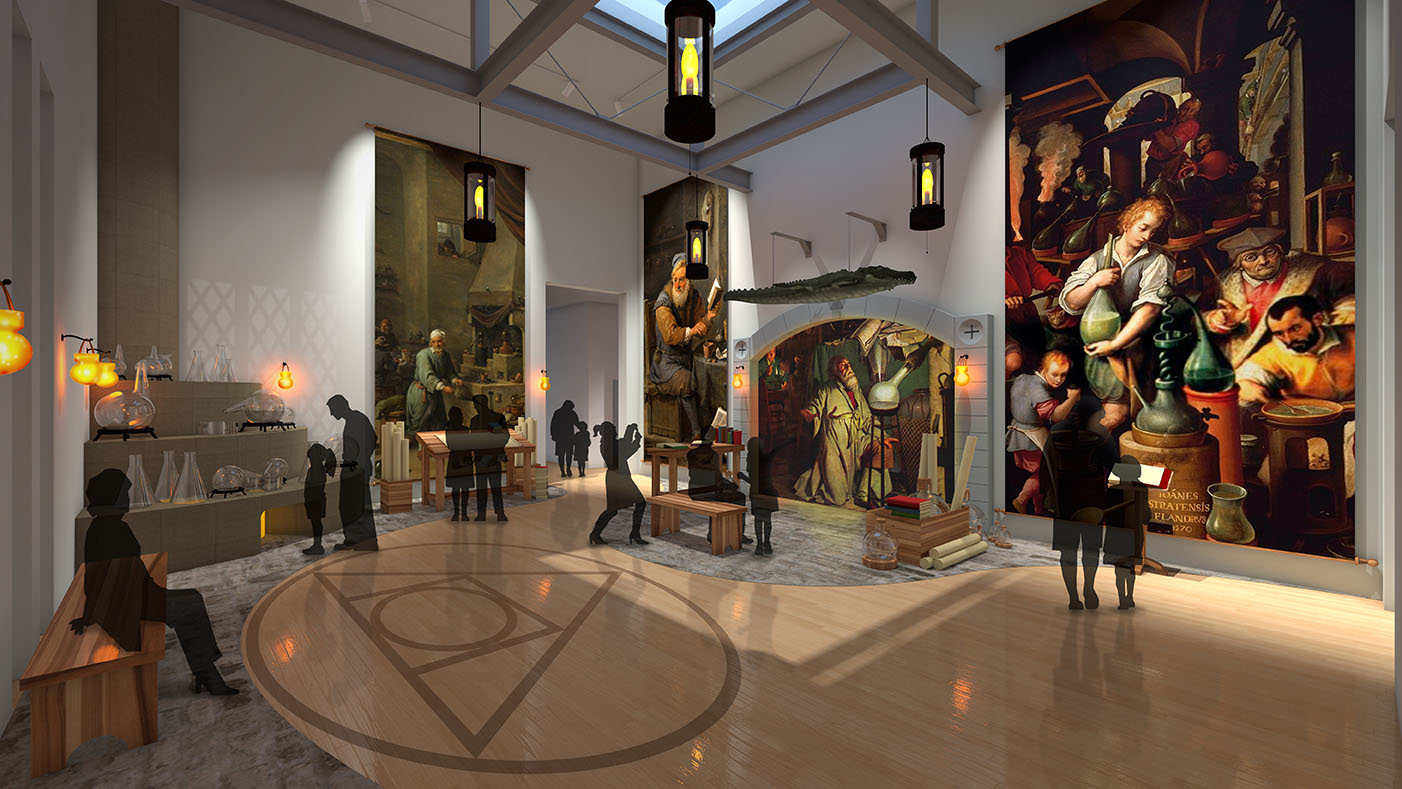 Refinement of Alchemy
AV experiences and immersive environments will inspire guests to meaningfully engage with the history and practices of Alchemy.
Other areas will offer a more contemplative space for meditation and for guests to reflect on the connections between Alchemy and their personal and spiritual beliefs and practices.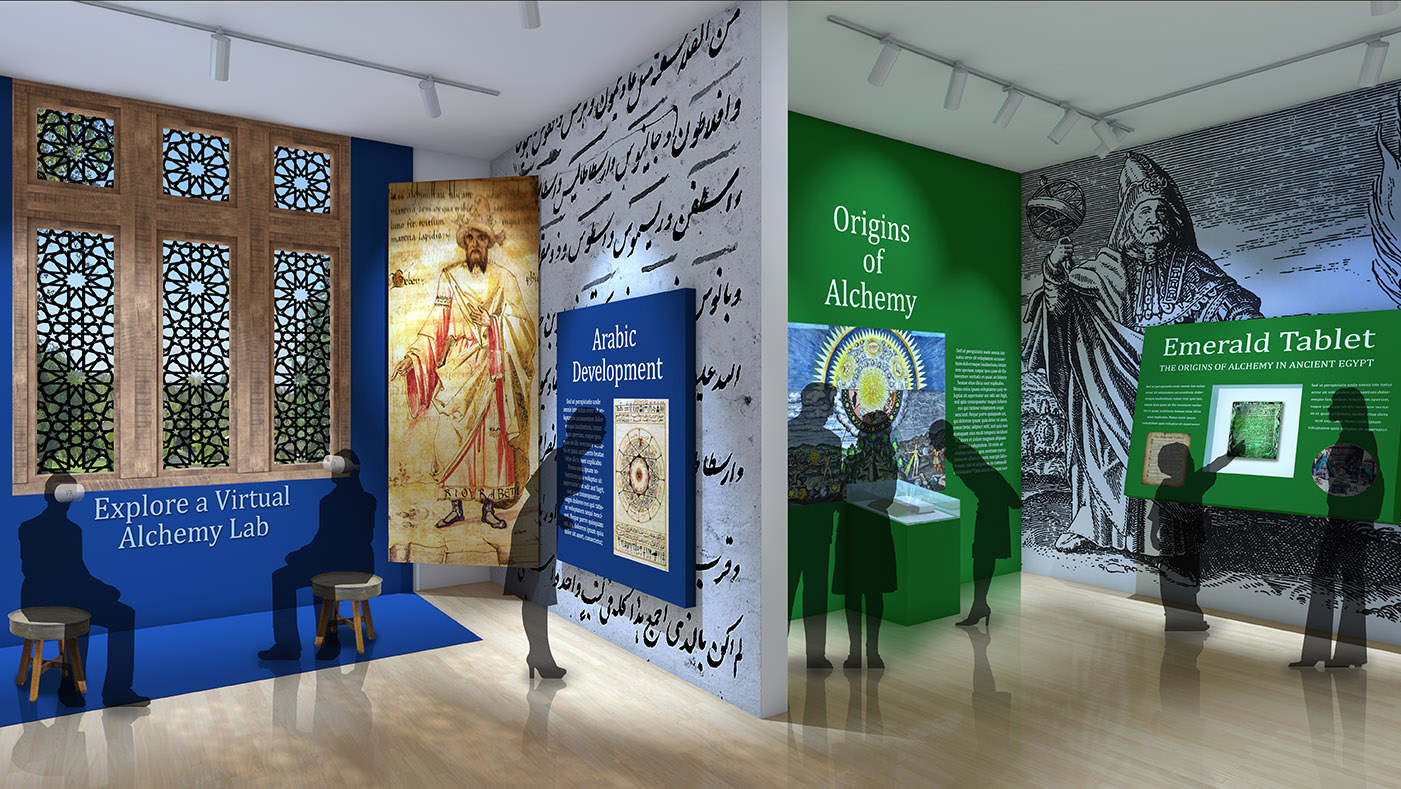 Origins of Alchemy
Most importantly, this newest addition to Rosicrucian Park will serve to educate our guests, through the symbolism of the alchemical processes, on the primary purpose that each of us shares as Rosicrucian students; that is, our evolution from a lower state of being (symbolized by the base metals) to a higher state of being (symbolized by the radiant gold of Illumination).
Features and Experiences of the New Museum:
Introductory Theater
Expanded Scenic Alchemist's Workshop
Historic Exhibits Exploring the History of Alchemy During Various Phases of Development
Working Alchemy Lab for Workshops and Demonstrations
Enhanced Exhibits on the Seven Alchemical Processes
Interpretation to Contextualize the Teachings of Alchemy within the Rosicrucian Order
Meditation and Classroom Space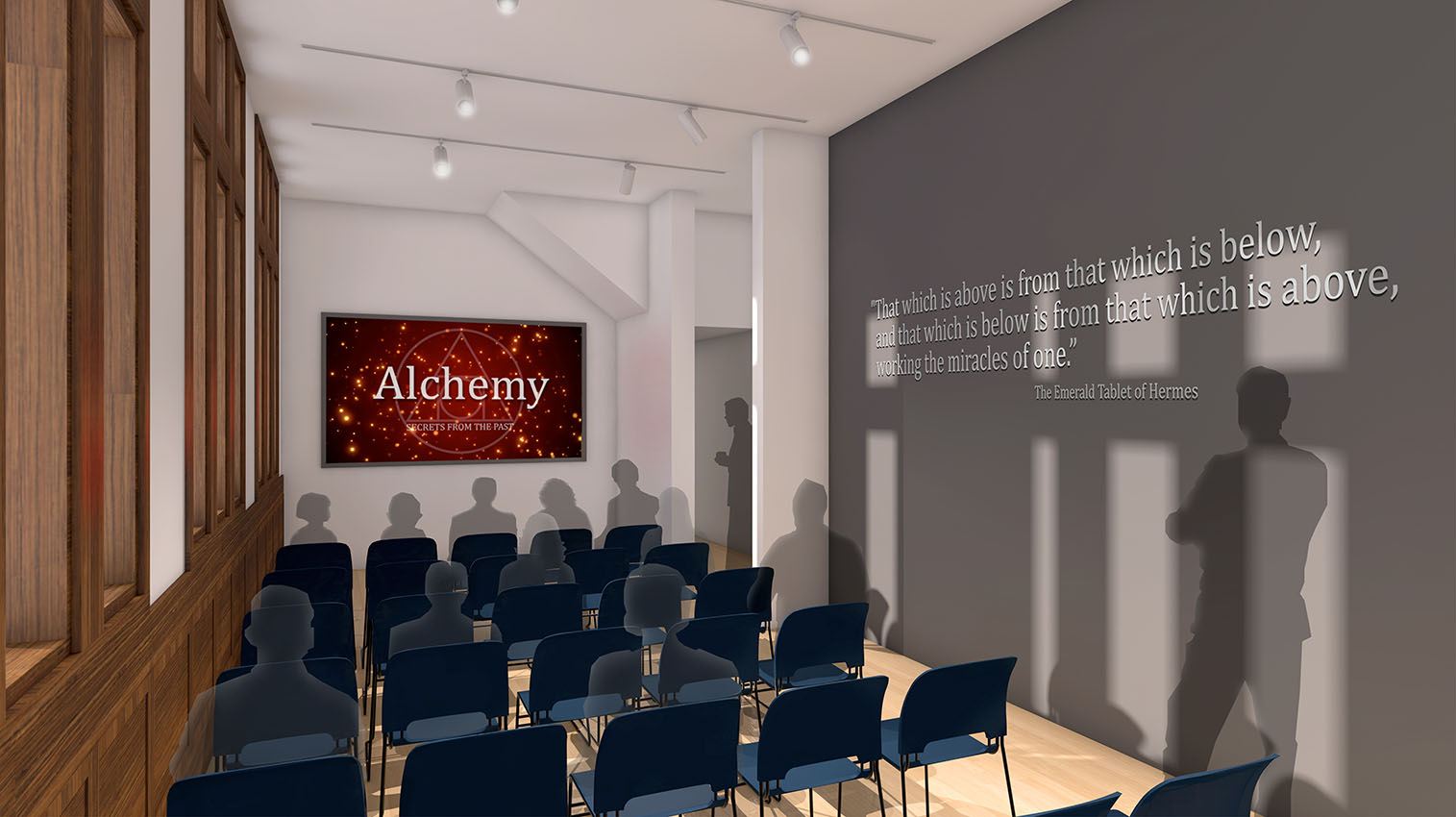 Intro to Alchemy Theater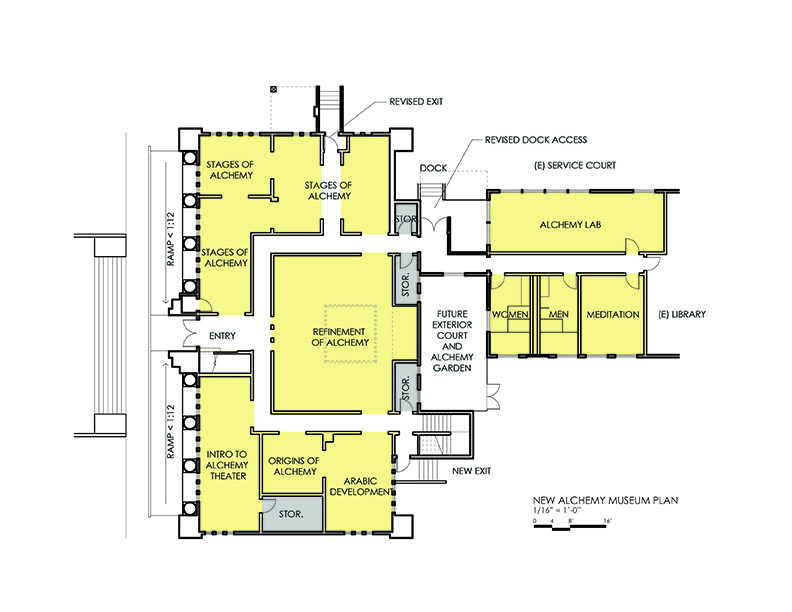 Floor Plan

Alchemical Manuscripts
The Alchemical Manuscript Series is a collection of rare, centuries-old alchemical material made available to English readers. It includes translations of important works by the eminent Alchemists Basil Valentine, Anton Kirchweger, Isaac Hollandus, George Ripley, S. Bacstrom, M.D., Alexander Van Suchten, Baron Urbigerus, Johann Becker, and Artephius.